Clean Bilge
> Stops Pollution
The BilgeAway filter extracts hydrocarbon contamination (petrol, diesel, engine oil, etc) from water in your bilges before it contaminates the waterways. 

BilgeAway renders hydrocarbons non-reactive, meaning that for the life of the hydrocarbon it cannot damage the environment. The filter media can even be composted once used, giving environmental peace of mind.
BilgeAway is designed for use with standard bilge water contamination levels. It is not intended to deal with bilge areas that are subject to major hydrocarbon leakage (fuel/oil leak). The 10 inch filter max capacity is 0.45 litres of hydrocarbon. Once this limit is exceeded, hydrocarbons will pass through the filter untreated. Major hydrocarbon leaks should be dealt with separately using our pillows or booking a bilge clean and the filter cartridge replaced after any incident.
The filter has been extensively tested with canal, river and ocean based waters to ensure blockages do not occur. However, if bilge area's significantly contaminated with large amount of debris, sediment or biomass, then blocking may occur. Situate the bilge pump in an area free from large debris or where large quantities of debris may collect.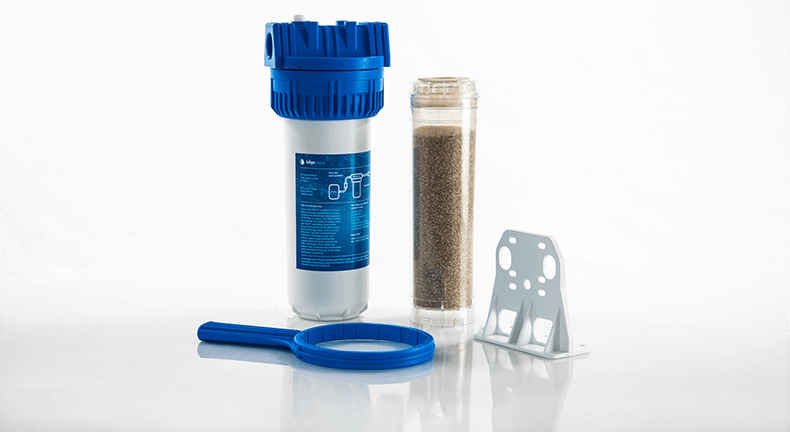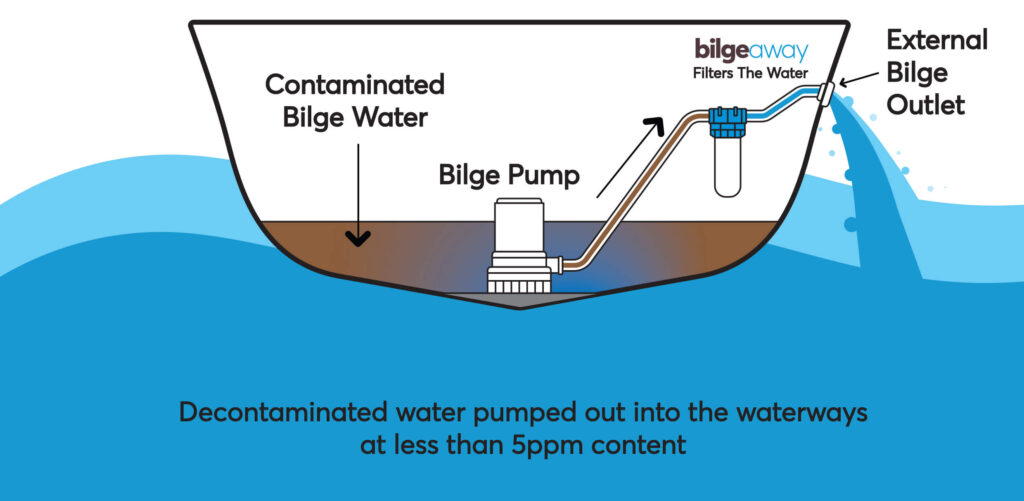 To visit our Bilgeaway site please click the button below